Hey Guys, my name is Sumo, and I am a Samoyed dog. I live a fabulous life in Los Angeles, and today I'm a featured guest here on "the blog". Today I'm going to show you how to make a stunning flatlay that is both beautiful to the eye, but also adding enrichment and pizzazz to any ordinary photo.
Location Location Location! Go somewhere really cool. For this post, we went to Verve Coffee Roasters in Downtown Los Angeles. You don't actually have to go anywhere cool, flatlays don't take up much space and you can make your own flatlay at home. But for me (my mom), that takes too much work building a set, and my mom prefers to use restaurants and coffee shops that already spent hundreds of thousands of dollars to make their cafe beautiful for photos anyways.
Start with your main focus
I always use natural light to really accent my main focus. And always start with your paw. It's really fucking cute, so make sure to use it.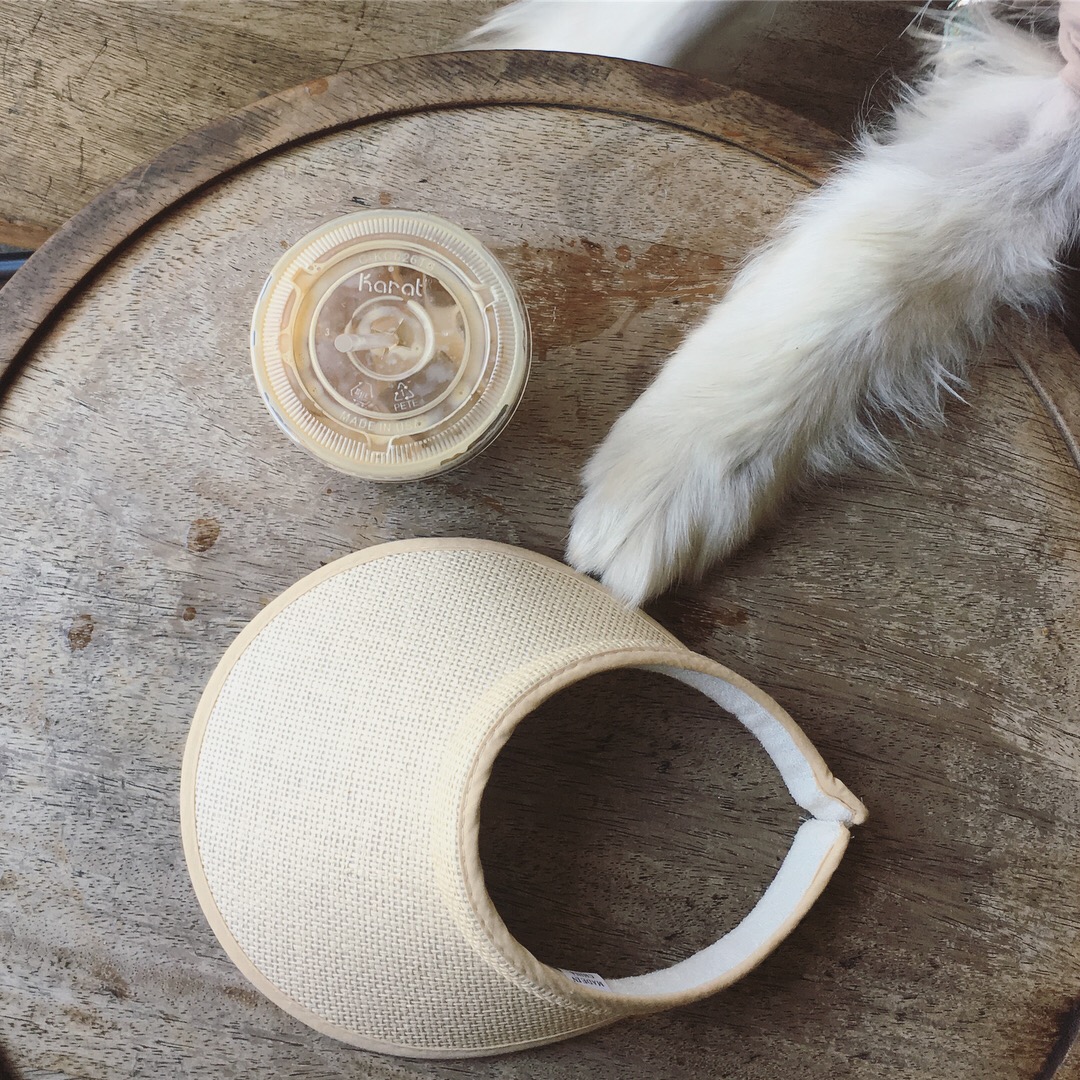 Add a couple of key components. Here, I'm really digging my coffee and my visor (not really), but apparently the color matches my fur, so my mom thought that was necessary. Considering I can't see that many colors, I don't really see the big point...
Try something new and think outside of the box. There are thousands of flatlays, what makes yours different and more importantly, unique to you? Here I opted to smell the props because I'm an expert at smelling things, and I really wanted to show my audience that.
Get bored and try and eat all the props. I'm a pro at getting bored too, so I thought it would be good to highlight that as well.